Welcome to RASDak!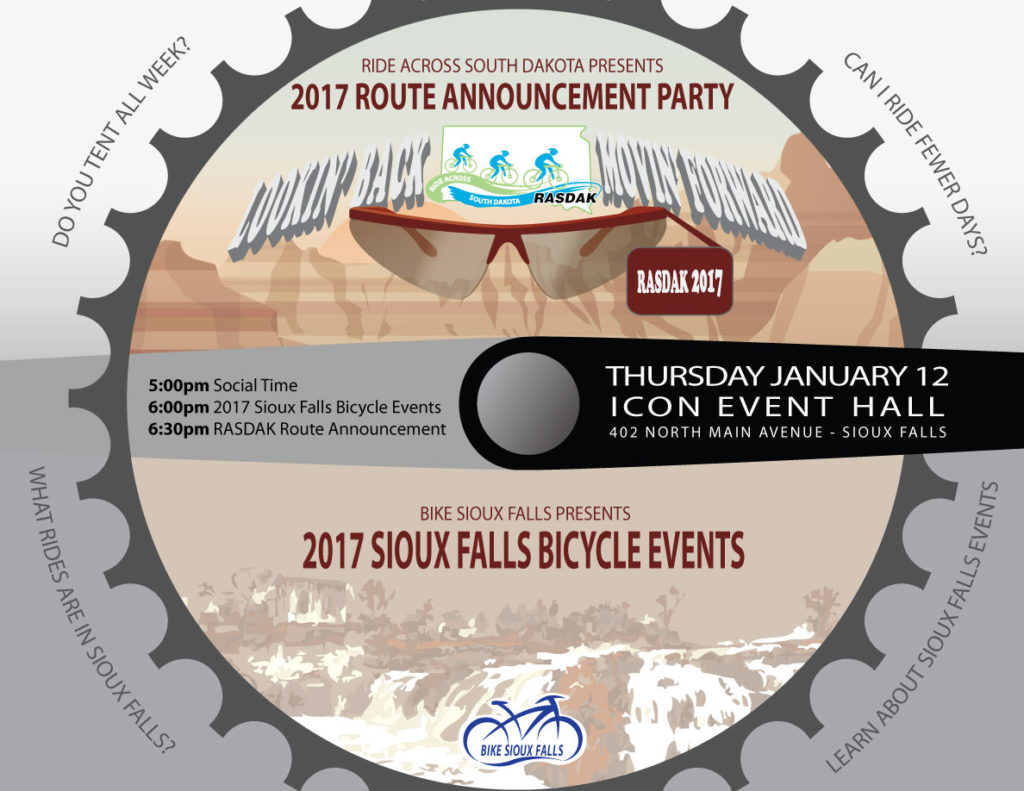 RASDak 2016 was another great year of cyclists from all over the country joining together to ride across the great state of South Dakota.
RASDak is a nonprofit organization that works with each overnight community to provide a safe riding experience for the riders while educating the communities along the route about cycling and cycling safety.
The funds raised each year go first towards the expenses of getting cyclists across the great state of South Dakota. The rest of the funds are donated to the communities that RASDAK passes through during the ride in June.
Mark your calendar to come join us next year, starting Sunday, June 4, 2017! More details will be revealed this Fall as the 5th annual Ride Across South Dakota takes place June 2017.