Registration for RASDAK 2017 is open!
Ride
Sunday, June 4 to Sat, June 10
for $200.  If you wish to ride only a couple days, it is $50 a day.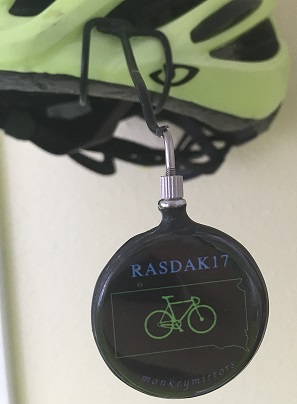 For week long riders, you will receive a free helmet mirror with the logo of the state of South Dakota. You can purchase additional mirrors for $15.
What fun things do you get with your week long registration?
Luggage to and from each overnight town
Lots of time on bike!
Lodging along the way (RASDAK will be at schools so you will have the option to tent outside or camp indoors. (Pack your ear plugs and eye shades!)
---
Transportation
The ride begins June 4, 2017 in Rapid City, SD. The day before, Saturday, June 3, there will be a charter bus leaving Sioux Falls, SD. The bus will leave at 8 am, Saturday, June 3, including luggage and bike transport (do not need to box your bike) for those who have registered and paid for the bus option of $100. (Location in Sioux Falls will be provided to registered bus riders this Spring.)
There is also a charter bus leaving Sioux Falls on Friday, June 2, 2017 at 1:30pm for $100. You will arrive in Rapid City aroundsupper time. We are doing this option because there is fun Saturday things to do so in case you want to experience the Black Hills at your own expense, ride the Friday bus option!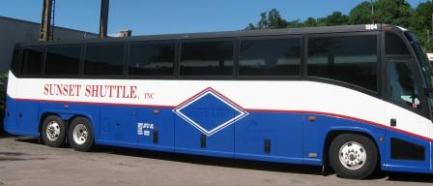 ---